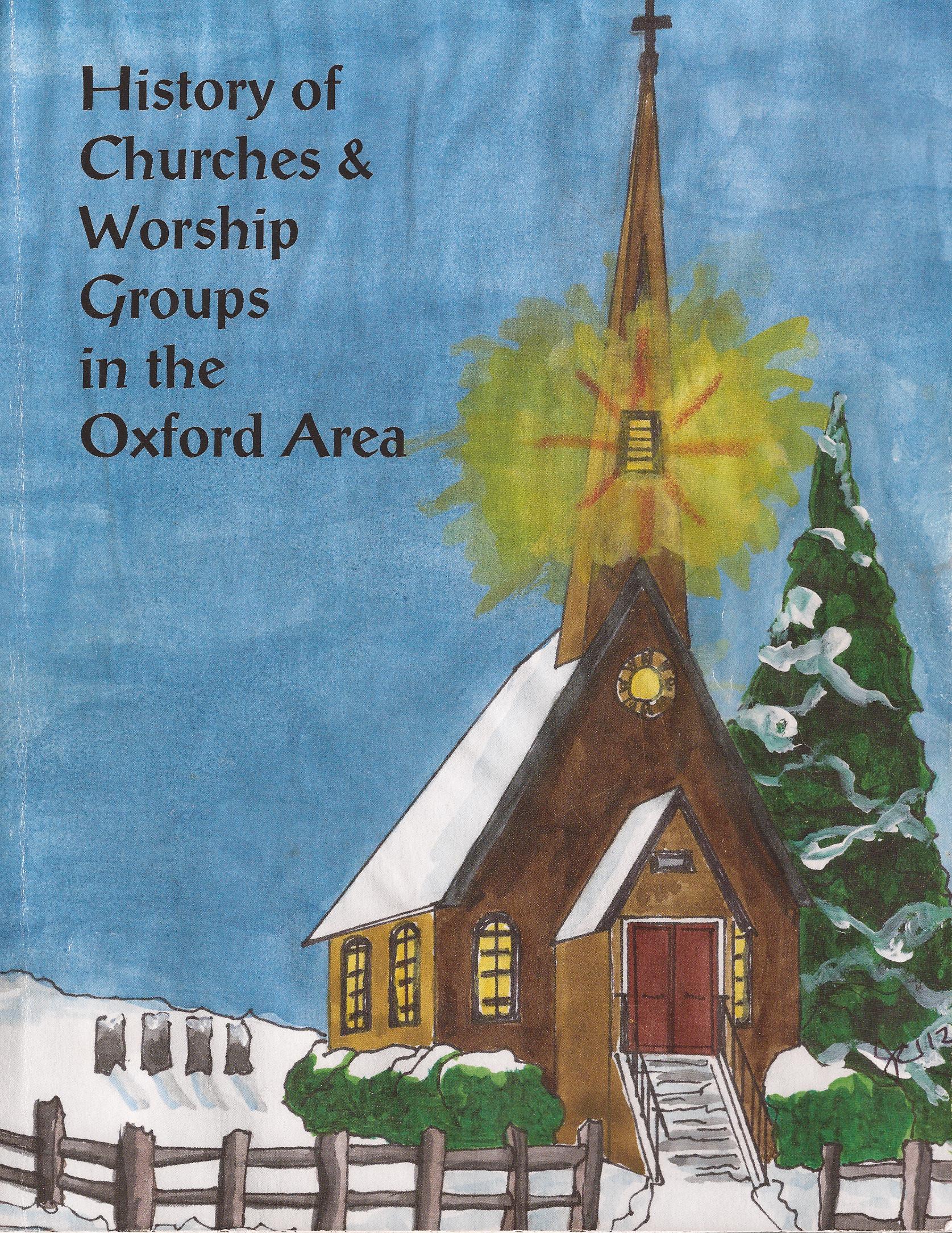 "History of Churches and Worship Groups in the Oxford Area

ISBN#978-1-62050-160-3
​Price: $10.00 to OAHA.
​Shipping not included.
​​(or sold at OAHA office, Locust st)
The Oxford Area Historical Association commissioned the writing of a book about the history of the area churches. The team, headed by Iris Gray Dowling, member of the Oxford Area Historical Association, compiled the book of churches in the Oxford Borough, Upper and Lower Oxford Townships, East and West Nottingham Townships, Elk, and some churches a short distance over these lines. Also included are other youth and religious organizations that may have been instrumental in steering people to a relationship with God.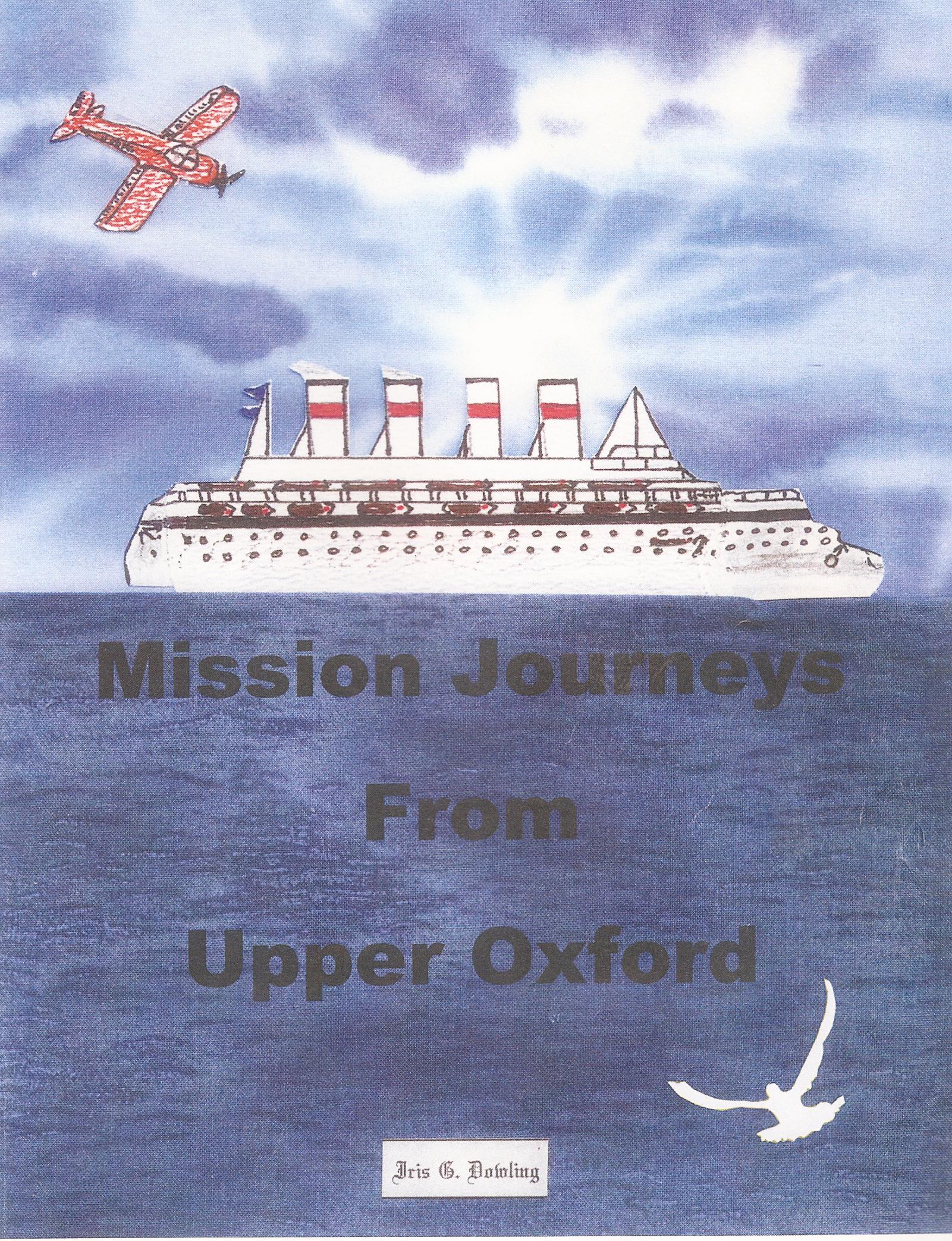 "Mission Journeys from Upper Oxford Township"
ISBN9-781615-390-700 Price $21.00 Shipping not included
Only 1 left in stock.

All the stories in "Mission Stories from Upper Oxford" are true and contributed by real people in Upper Oxford Township.
The subjects of the book attended churches in and around Russellville, PA or were supported by the local churches in Upper Oxford Township. The stories were mostly written by the missionaries themselves or written as told to Christian Freelance Writer, Iris Gray Dowling. Iris believes that so many people from her little corner of rural America need to have their stories told. That is the purpose of this book. Iris has tried to collect and compile these stories to be a testimony to others in our community and all over the world.

The first mission story about the life of Abbie Swisher Gordon of Russellville covers one-fifth of the book. When Iris was a child she met Abbie several times when she was on furloughs. Abbie went to China and Iran as a missionary, and worked among the Chinese in Philadelphia and New York City.
Excerpt from Mission Journeys from UOT:
Abbie Swisher Gordon (1899 to 1985) by Iris Gray Dowling
"I look to no one and trust no promise but His" was the testimony of Abbie Gordon as she embarked on a missionary journey which took her to Peking (Beijing), China in 1930. Not all her experiences were pleasant, but she learned of God's care and provision in the joyful, as well as the difficult times. She knew her life had been directed by her Savior who she loved with all her heart. Serving the Lord was her paramount desire. Some lonely times in faraway places made her think of earlier happy times when she attended Sunday schools in the little country churches of Lancaster and Chester Counties.
Abbie Leora Swisher was born on the Swisher Farm in Kirkwood, PA, October 6, 1899, the second daughter of Randolph and Eva McGrabb Swisher. She attended Colerain Baptist Church and youth services at Union Presbyterian Church. After some teacher's training Abbie taught in Southern Lancaster and Chester Counties. Later her family moved to Russellville, PA. She attended Beulah Baptist Church and visited many other churches in the Oxford Area as a missionary speaker.
The Oxford History book includes:



The origin of the Churches and Worship groups in the area.​​
Biographical sketches of present and past churches.​
Pastors and church accomplishments over the years.
Current events in the churches, especially in their activities for evangelism, local ministry, and missions.
History of churches that no longer exist.
Pictures of the churches and activities from Early America to the present day.
Maps showing the location of the churches
Stories related to the churches and their ministries